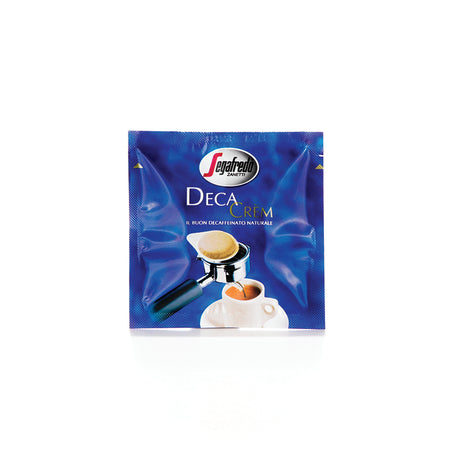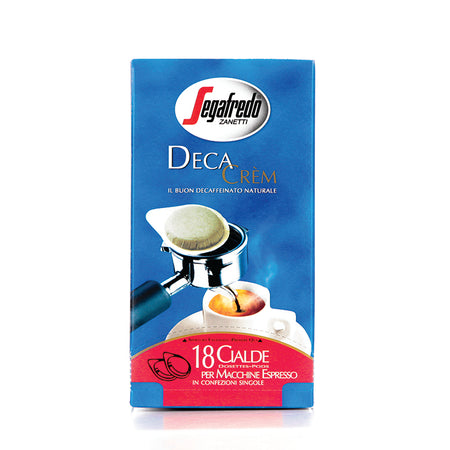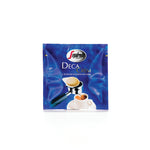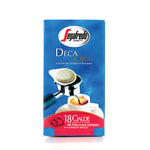 Segafredo Zanetti® - Deca Crem (Decaf) - Single Serve Espresso Pods 6/18ct
Natural and Creamy
The best qualities of coffee grown and selected right from their origin and enhanced through a natural decaffeination process. All the unaltered aroma and flavor of regular coffee.
Includes 6 cases of 18 count cartons.
This product is NOT KEURIG* or K-CUP® BREWER COMPATIBLE. 

Need some caffeine in your life? Try Segafredo Zanetti® - Espresso Casa.
*K-CUP® is a registered trademark of Keurig Green Mountain, Inc. Segafredo Zanetti® is not affiliated with Keurig Green Mountain, Inc.