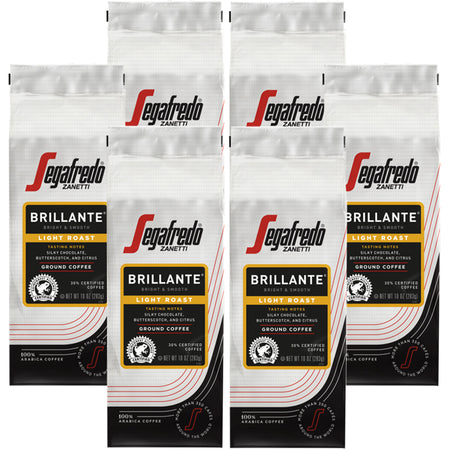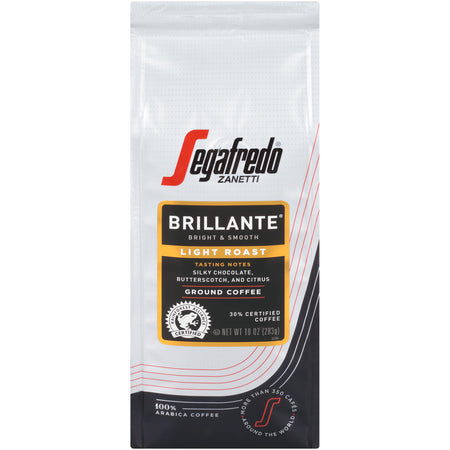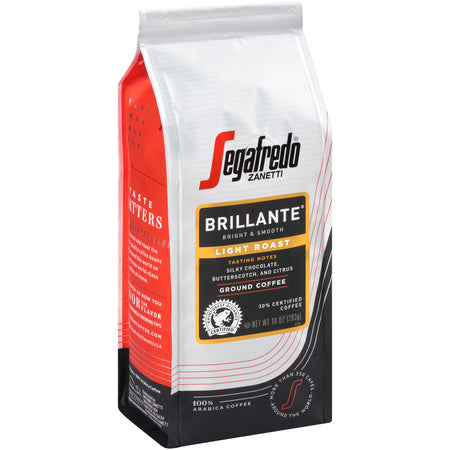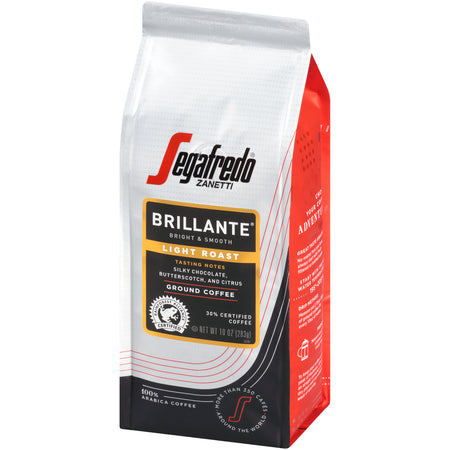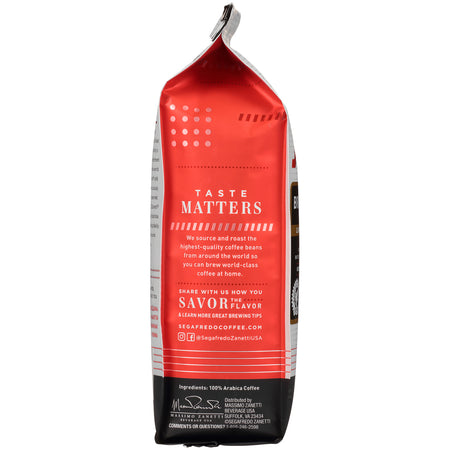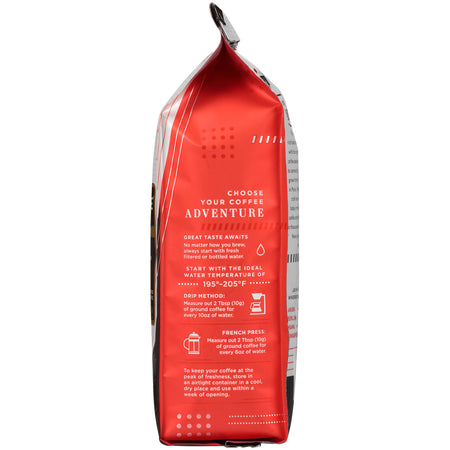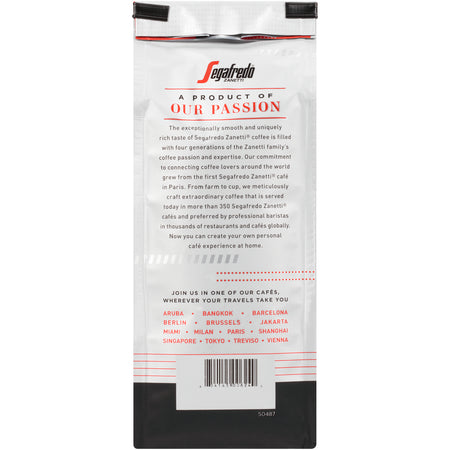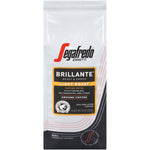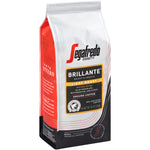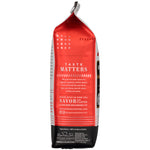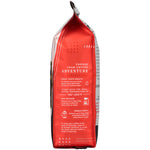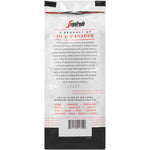 Segafredo Zanetti® - Brillante™ - Light Roast - Rain Forest Alliance - Ground Coffee - Arabica
MILD, BRIGHT, & STRONG
A sophisticated blend of high-grown mild Colombian and Sumatran Arabicas. Lightly roasted, the silky-smooth medium body of Brillante lets bright chocolaty, butterscotch and citrus notes shine through.
Brillante coffee is Rainforest Alliance Certified as part of Segafredo's commitment to being good global citizens. This means your purchase helps growers achieve a sustainable livelihood and safeguards the long-term health of the land. See our other certified coffees here.
PROFILE
Name: Brillante (Brill-ahn-tay)
Roast: Light
Character: Medium Body, Lasting Acidity
Flavors: Spice, Chocolate, Molasses, Earthy, Butterscotch, Citrus, Flowering Nut
Personality: Bright, Expressive, Spritely, Distinctive, Intriguing, Sophisticated
A PRODUCT OF OUR PASSION - From farm to cup, we meticulously craft extraordinary coffee that is served today in hundreds of Segafredo Zanetti cafes and preferred by professional baristas in thousands of restaurants and cafes globally.

Brillante also makes fantastic cold brew!
At Segafredo Zanetti, four generations of coffee experience fills every cup. The Massimo Zanetti family goes to great lengths carefully selecting, blending, and roasting our beans to draw out each one's distinct characteristics. We invite you to savor the experience of one of our smooth and complex blends with your friends and family.
Create your own #segafredomoment.
Kosher
Orthodox Union Certified Kosher