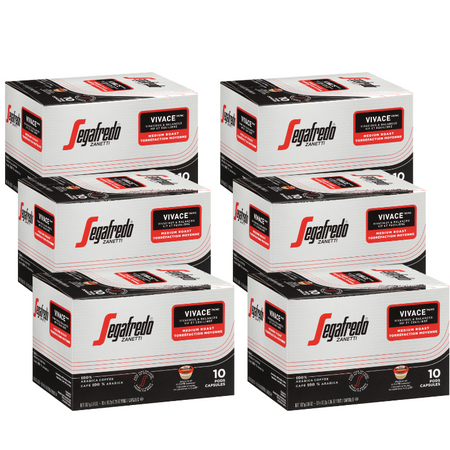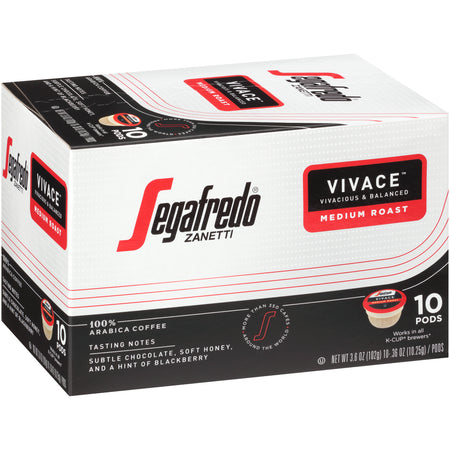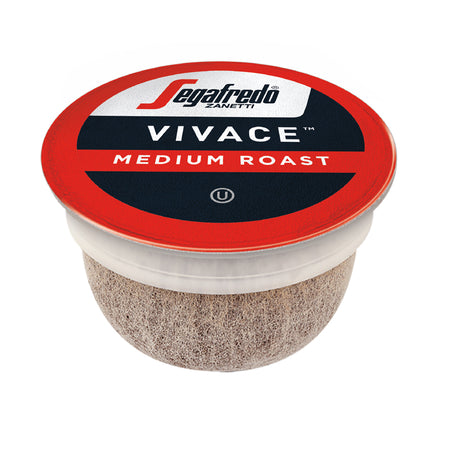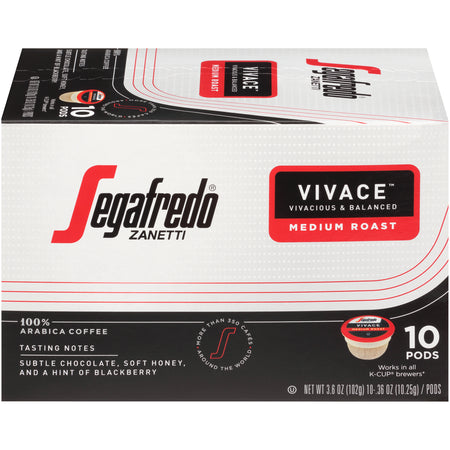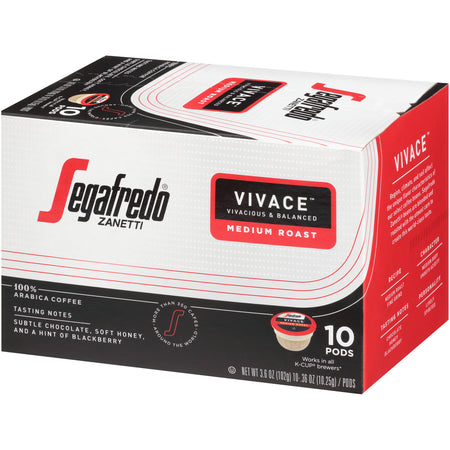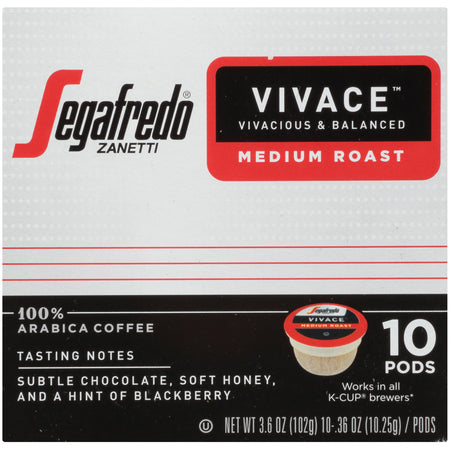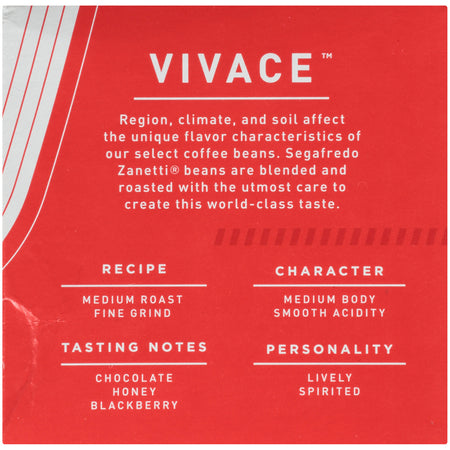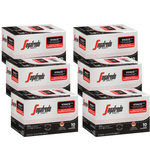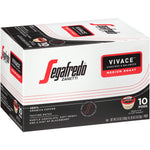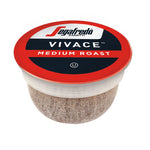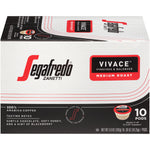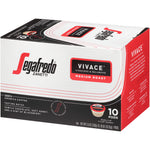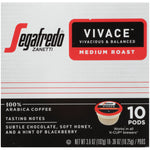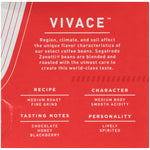 Segafredo Zanetti® - Vivace™ Single-Serve Coffee Pods - Medium Roast - Premium Arabica
MEDIUM, VIVACIOUS, AND BALANCED
An artisan balance of Colombian and Brazilian Arabicas, medium roasted with subtle chocolates, soft honey, fragrant blackberries and a soothing finish.
PROFILE
Name: Vivace (Vee-vah-chay)
Roast: Medium
Character: Medium Body, Smooth Acidity
Flavors: Subtle Chocolates, Lemon, Blackberry, Honey
Personality: Lively, Spirited, Alluring, Sophisticated Exuberance
KEURIG 2.0 COMPATIBLE – Filter Cup, our single-serve coffee pod, is the convenient way to enjoy a fresh-tasting delicious and aromatic single cup of coffee. Compatible with all K-CUP® brewers*.

35% LESS PLASTIC - Our unique mesh coffee pod design uses 35% less plastic than ordinary single-serve pods without compromising fresh taste and aroma. The pods come in a resealable package that keeps coffee fresher longer.

A PRODUCT OF OUR PASSION - From farm to cup, we meticulously craft extraordinary coffee that is served today in hundreds of Segafredo Zanetti cafes and preferred by professional baristas in thousands of restaurants and cafes globally.
At Segafredo Zanetti, four generations of coffee experience fills every cup. The Massimo Zanetti family goes to great lengths carefully selecting, blending, and roasting our beans to draw out each one's distinct characteristics. We invite you to savor the experience of one of our smooth and complex blends with your friends and family.
Create your own #segafredomoment.
Kosher
Orthodox Union Certified Kosher
Tremendous!!
Great Service Great Coffee
Tremendous!!
Great Service Great Coffee