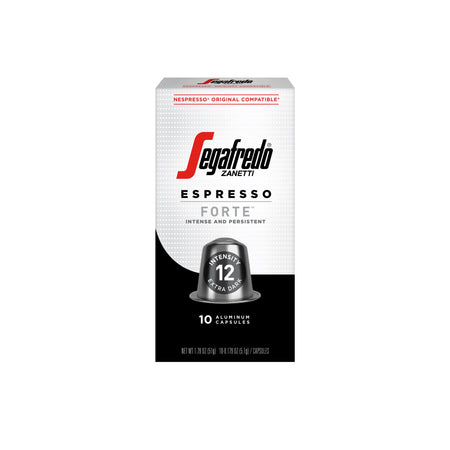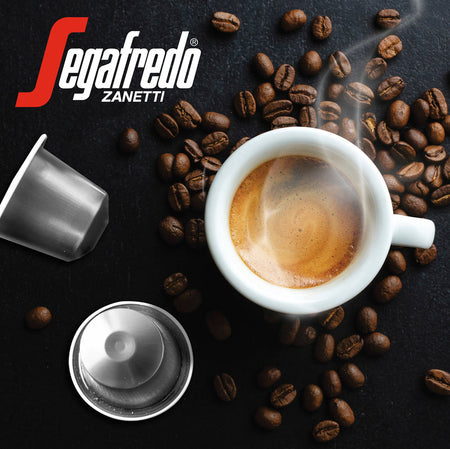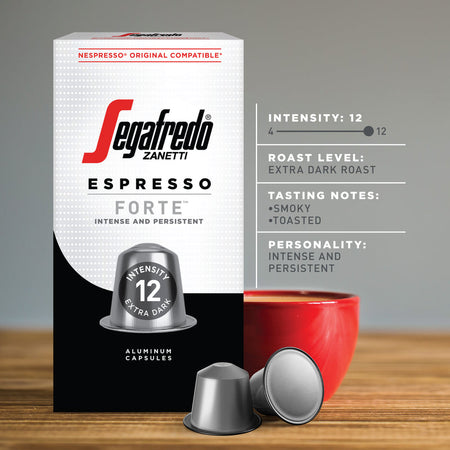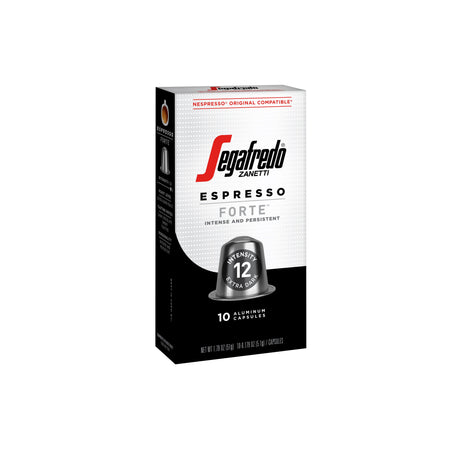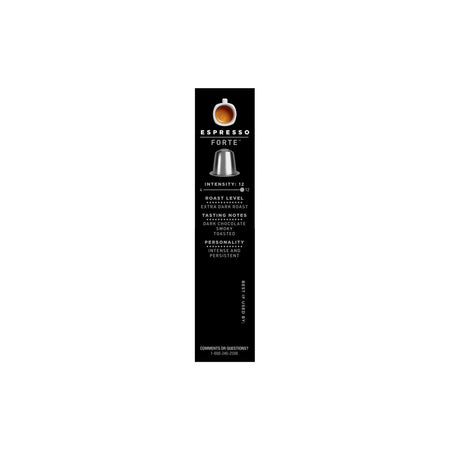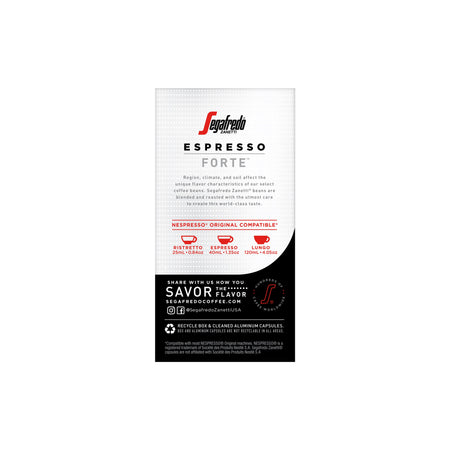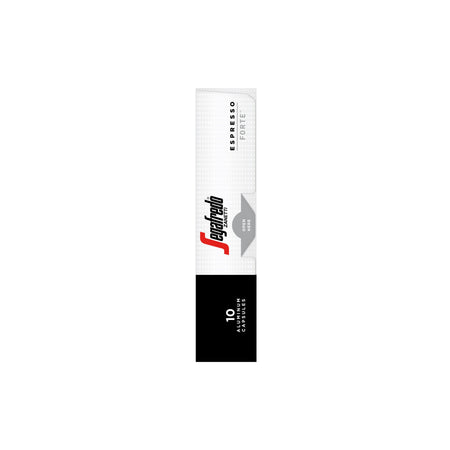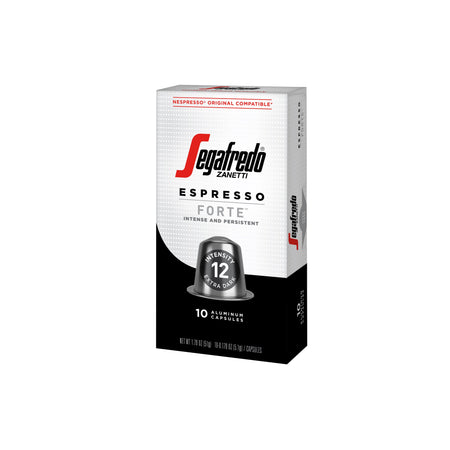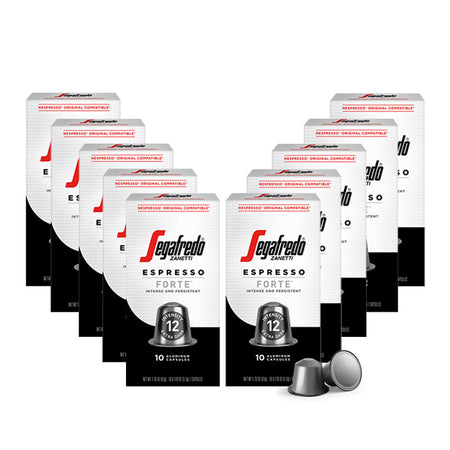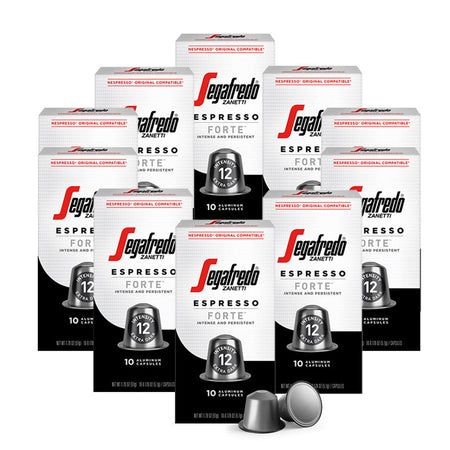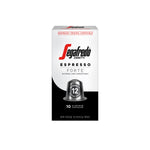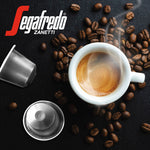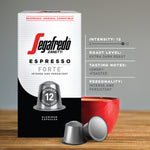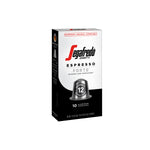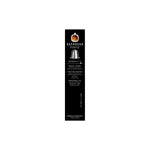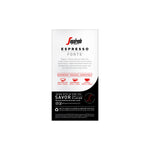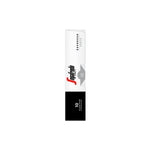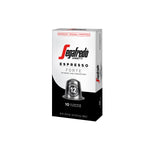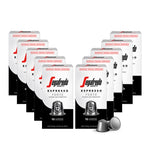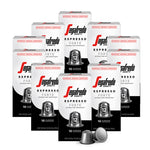 Save when you buy a case.
Intensity:  12 (on a scale of 4-12)
Roast Level:  Extra Dark Roast
Tasting Notes:  Smokey, Toasted
Personality:  Intense and Persistent
Available in 10 ct. cartons, or a case of 10 (100 ct. total).  Our aluminum capsules are NESPRESSO® ORIGINAL COMPATIBLE.*
Region, climate, and soil affect the unique flavor characteristics of our select coffee beans. Segafredo Zanetti® beans are blended and roasted with the utmost care to create this world-class taste.
*Compatible with most NESPRESSO® Original machines. NESPRESSO® is a registered trademark of Societe des Products Nestle S.A. Segafredo Zanetti® capsules are not affiliated with Societe des Products Nestle S.A.
UPC
8-54505-00870
42155450663103