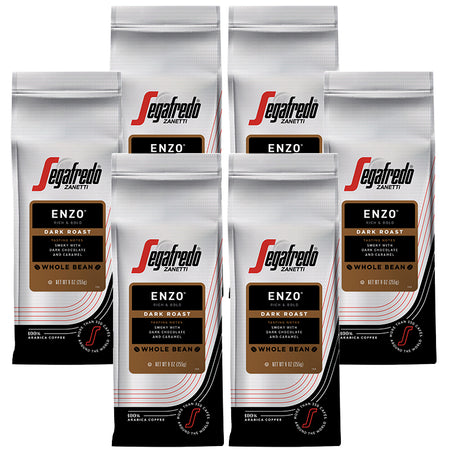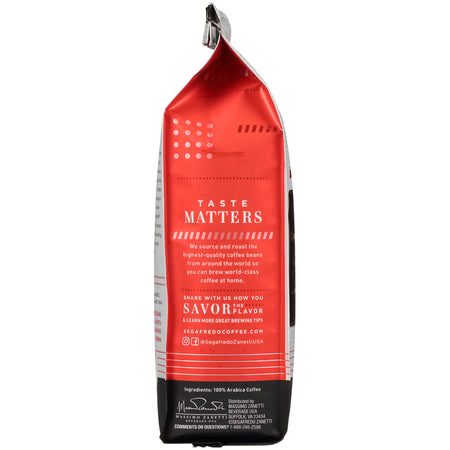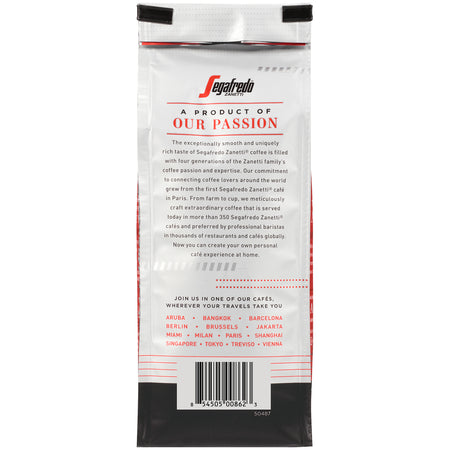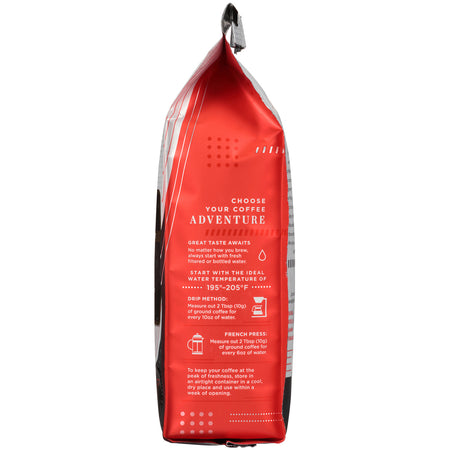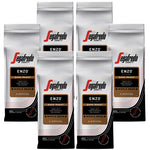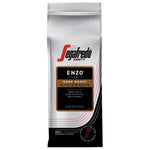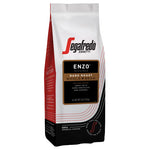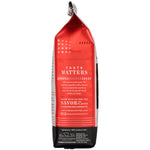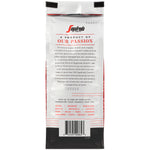 Segafredo Zanetti® - Enzo™ - Dark Roast - Whole Bean Coffee - Premium Arabica
RICH, BOLD, AND COMPLEX
Our bold craft blend of Colombian and Brazilian Arabicas is dark roasted to unveil a complex and fearless full body. Its flavor includes notes of nutty, smoky dark chocolates and caramel with a smooth bold finish.
If bold flavor is your thing, consider our Extra Strong Espresso blend.
PROFILE
Name: Enzo (En-zoh)
Roast: Dark
Character: Full Body, Bold Acidity
Flavors: Nutty, Smoky, Dark Chocolate, Caramel
Personality: Rich, Structured, Fearless, Darkly Honest, Full-throttle, Proud
A PRODUCT OF OUR PASSION - From farm to cup, we meticulously craft extraordinary coffee that is served today in hundreds of Segafredo Zanetti cafes and preferred by professional baristas in thousands of restaurants and cafes globally.

At Segafredo Zanetti, four generations of coffee experience fills every cup. The Massimo Zanetti family goes to great lengths carefully selecting, blending, and roasting our beans to draw out each one's distinct characteristics. We invite you to savor the experience of one of our smooth and complex blends with your friends and family.
Create your own #segafredomoment.
Kosher
Orthodox Union Certified Kosher